Monitor
How To Use
The Start Page
The start page will show up when you start irPanel.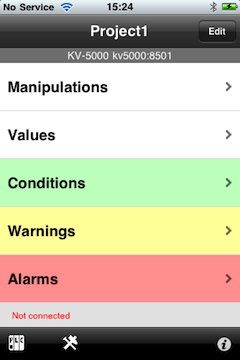 The 'Values' line you can monitor data memories and edit it and logging it. See Monitor values
The 'Conditions' line let you check the conditions to drive machines.
With the 'Warnings' line you can see the warnings, for example, warning the lack of works.
Also with the 'Alarms' line you can check the alarms.
When you push the edit button on the start page, it shows the edit total devices view. You can specify the bit device here where all conditions, warnings and alarms are aggregated.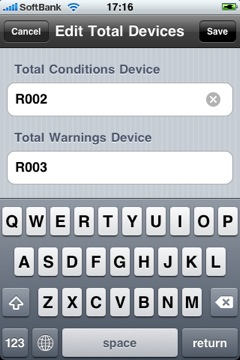 These lines will be highlighted if the corresponding device is switched ON.
If the device is switched on and off repeatedly, the line will blink. However, if the speed of switching is too high, blinking won't be follow it.

The Groups View
There is no difference between conditions, warnings, alarms except their color. So, I decided to explain the usage of alarms in this document.
When you push the 'Alarms' line on the start page, the groups view will show up.
You can group devices and manipulation panels by your own purpose.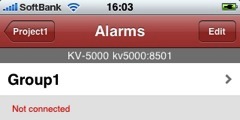 The monitor view will show up if you choose a group.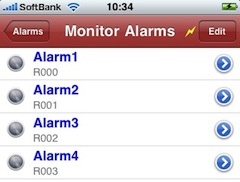 To edit groups, push the edit button on the groups view.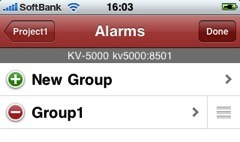 When you choose the group to edit or push the new group line, the group edit view will appear.
You can set the bit device to display total errors from that group here.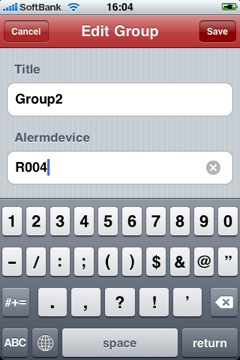 If you set the bit device for errors here, the corresponding group will be highlighted when the device is switched ON.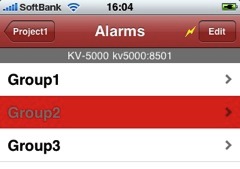 These groups are same as groups in Manipulation. That means the change you make here will be affected to groups in manipulation.

Monitor
On the monitor view, you can see devices with its status displayed as lamps. So it's very easy to see the number of errors.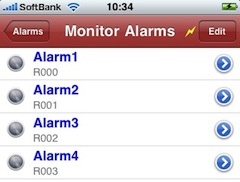 How To Edit
You can edit devices in monitor with the 'Edit' button.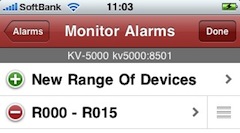 You need to choose and touch a range of devices to edit or the 'New Range Of Devices' line. Then the devices edit view shows up.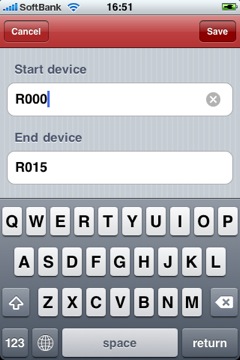 Devices in the range you set here will be displayed in a list.

How To Edit Comments
You can edit comments of a device after you touch the details button.
(And if your PLC is one of the supported PLCs of irPanel *1, you can get comments from PLC. See a specification page)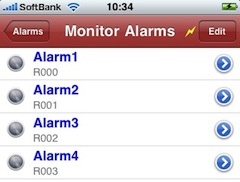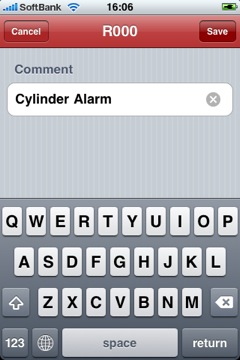 *1 We have a plan to add the new feature in future editions that you can get the registered comments from PlcShare even if it's impossible to get comments from it in the standard way.