ioTouch
Summary
"ioTouch" is an iPhone/iPod touch application which enables you to monitor and manipulate PLC(Programmable Logic Controller*1) devices easily, without the expert knowledge.

*1 PLC - A digital computer used for control of machinery on factory assembly lines, etc.
What It Changes
In general, there must be at least 2 people for checking I/O at the startup of a machinery; one for switch-on, another for monitoring. With ioTouch, you can do this by yourself, because you can monitor the device's change at the same time you are switching it, with iPhone/iPod touch in hand.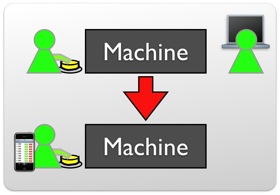 Easy To Use
A device's status appears as a lamp. You can manipulate it by pushing buttons. It's really easy to use.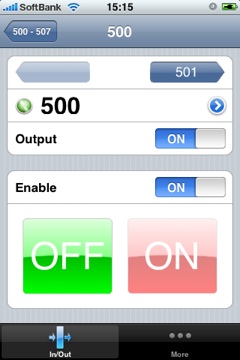 How To Connect PLC
ioTouch connects PLC devices by Wi-Fi, so that you can take it with you easily.
If your PLC devices support Ethernet, you just need to build a Wi-Fi.
If they don't support Ethernet, ioTouch can connect them through a PC in which "PLC Share" is installed.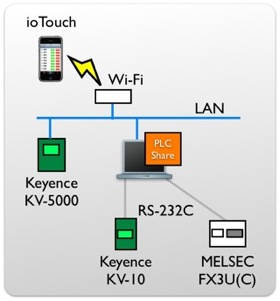 It's OK to use wireless ad-hoc network if your PC supports Wi-Fi.