| | | |
| --- | --- | --- |
| | Lite edition(Free download) | Pro edition |
irPanel
It has been found that the value of the data memory can not enter value on iOS 11 and that the backspace (←) key terminates abnormally.
We have been released new fixed version 1.9.0. Please update to the fixed version.
inquiries
Summary
'irPanel' is an application which makes your iPhone/iPod touch a simple display with touch panels for PLC (Programmable Logic Controller*1).

It was designed for operation of PLC at the place far from main panel.
It is also seem to use for education of PLC.

*1 PLC - A digital computer used for control of machinery on factory assembly lines, etc.
Manipulation
You can switch on/off bit devices with buttons and change values of word devices with slider controls.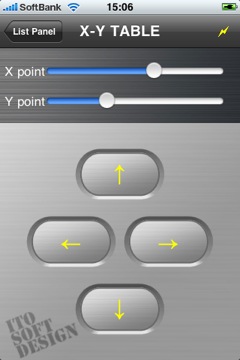 Monitor
With irPanel you can monitor conditions, warnings and errors of machineries.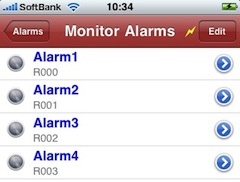 Editing Of Manipulation Panales And Monitors
You can add or change manipulation panels and monitors in irPanel, without any special editor application.

irPanel has patterns of manipulation panels, with 1-10 buttons and 0-2 sliders. To create an manipulation panel, you need to choose one from them.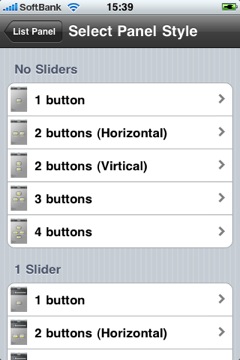 Then you can set the title and devices.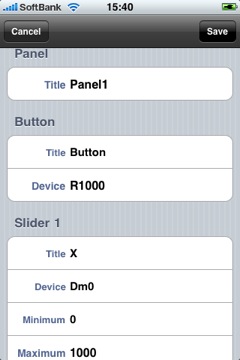 To create a monitor view, just register both start point and end point of the target range of devices.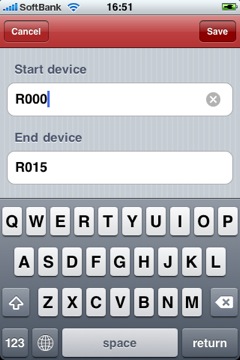 Connection
irPanel connects PLC via wireless LAN so that you can take irPanel with you.
If your PLC supports Ethernet, you only need to have wireless LAN.
Otherwise irPanel can connect them through a Serial-Ethenet converter. "PLC Share" is no longer necessary.

And it's also possible to connect to the PLC through 3G network.
(You have to setup the router, etc...)