| | | |
| --- | --- | --- |
| | Lite edition(Free download) | Pro edition |
ioTouch2
ioTouch2 Pro/Lite 1.5 was released.
To see What's new.

The difference between editions to ses here.

Price goes up from September. Please see detail here(transrated by google)
When purchase it in your company, please use Volume Purchase Program for Business if it's available in your country. Please see detail here
Summary
"ioTouch2" is an iPhone/iPod touch application which enables you to monitor and manipulate PLC(Programmable Logic Controller*1) devices easily, without the expert knowledge.

*1 PLC - A digital computer used for control of machinery on factory assembly lines, etc.
What It Changes
In general, there must be at least 2 people for checking I/O at the startup of a machinery; one for switch-on, another for monitoring. With ioTouch2, you can do this by yourself, because you can monitor the device's change at the same time you are switching it, with iPhone/iPod touch in hand.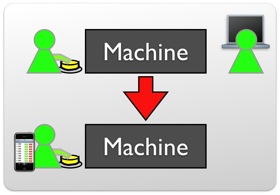 Because full knowledge of PLC is not required to use ioTouch2, an assembler can adjust machines through ioTouch2.
Easy To Use
A device's status appears as a lamp. You can manipulate it by pushing buttons. It's really easy to use.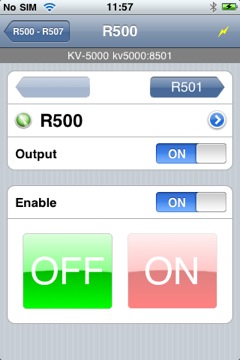 How To Connect PLC Devices
ioTouch2 connects PLC devices by Wi-Fi, so that you can take it with you easily.
If your PLC devices support Ethernet, you just need to build a Wi-Fi.
Otherwise ioTouch can connect them through a Serial-Ethenet converter. "PLC Share" is no longer necessary.

And it's also possible to connect to the PLC through 3G network.
(You have to setup the router, etc...)