myPhotoViewer
Category: Photography
---
myPhotoViewer helps you to make a slideshow from your wonderful photo collection.
You can easily make your original set: children, cats, musical instruments, trips, etc ...
It also has a clock function.
The menu will appear when you double-tap the main screen.
It enables you to edit sets of slideshow, select general/clock setting options and switch a shuffle mode.
When you launch myPhotoViewer for the first time, it makes sample slideshow.
It may take a long time, please wait for a while.
When you update myPhotoViewer, the data will updated.
It takes a few minutes if you have a lot of images. We recognized an abnormal termination by lower memory. I'm sorry if myPhotoViewer was terminated. In this case, please remove it from the iPhone and install again.
---
Behaviour on iOS5:
We have recognized it freeze when you add a photo to the album.
We will submit a fixed version soon.
Don't add a photo until it was released.
Please backup the data via iTunes just in case.

Backup & Restore:
We are sorry ver1.4.5 can't restore the data.
We submit a fixed version soon, please wait a while


Demo
Screenshot(iPad edition)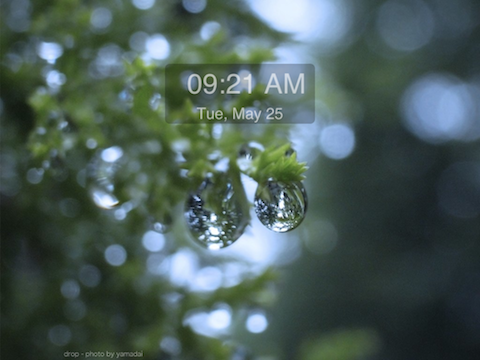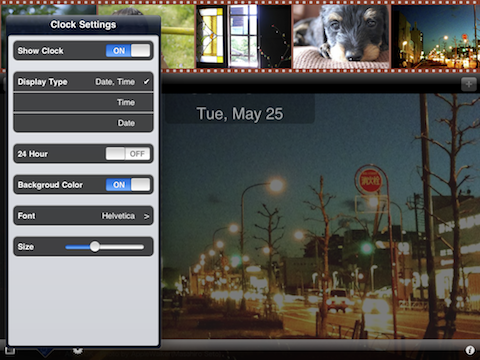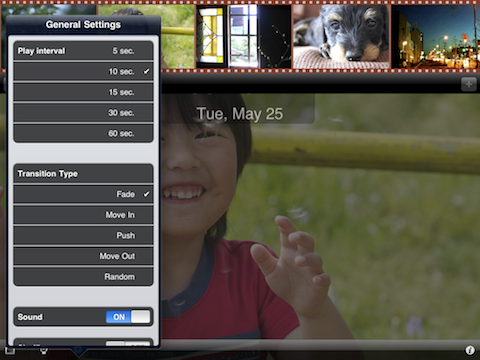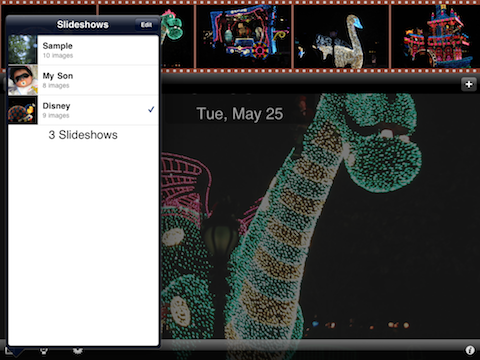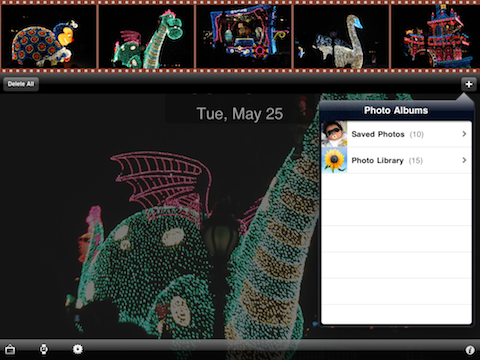 Screenshot(iPhone edition)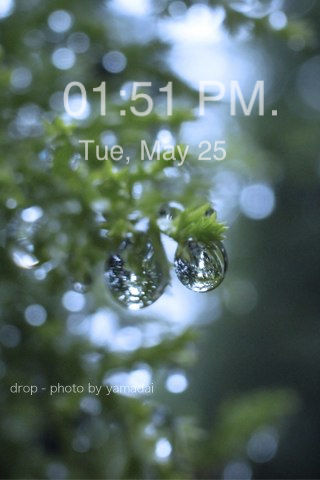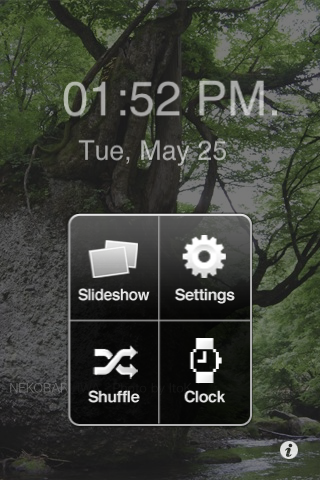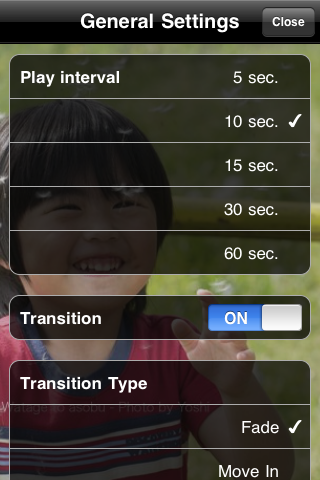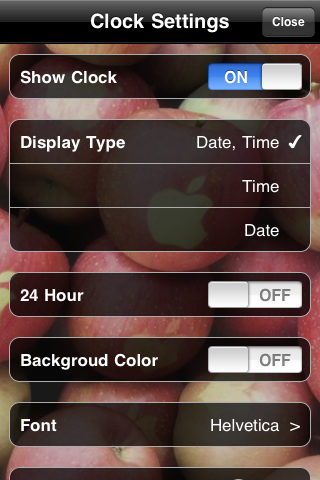 ---